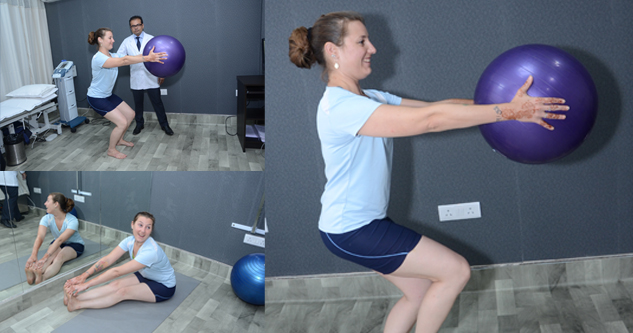 At PHYSIO-REVIVE, we combine our experience & knowledge of anatomy, with sporting bio-mechanics to precisely analyze and diagnose the cause of your sporting injury, as well as finding any contributing factors to prevent reoccurrence.
Our Physiotherapists develop a tailor-made exercise program to target the weaker area and to minimize risk. It helps in faster recovery & early return to sports activity.
We have a screening process which we perform & it is based on functional skills required by the particular sports. It assists in improving the utmost performance in the sport or work.
The Sports Injuries seen in our Centre are:
Achilles Tendinitis
Groin Strain
Shin Pain
Lower Back Pain
Tennis & Golfer's Elbow
Ankle Sprain
Shoulder Injury/ Rotator Cuff Injury
Runner's Knee
Pulled Muscle
ACL & Ligament Injuires
Book your Assessment Session TODAY!